10 Best Pine Cone Decor Ideas To Create A Cozy 2021 Christmas For You
The sound of Jingle Bells is getting closer and closer. You're probably trying to dig out last year's Christmas ornaments in your attic for now. So talking about Christmas decor arrangement, what matters is to make your home look warm and cozy. After all, it's a holiday for family reunion. Among all those traditions that make up a Christmas, I'd say pine cones are one of the most cozy things. So if you are considering throwing away your old, mildewed Christmas tree balls and get something new, here I've collected the best 10 pine cone decor ideas for you.
1. Glitter(or gold-brush) pine cones on your tree or other ornaments
A 7 foot Christmas tree needs about 70 ornaments, and pine cones make it a lot easier to reach that number. What's more, if you're really tired of those colorful plastic balls on your family tree, pine cone can also make a perfect alternative. Glittered (or gold-brushed) pine cones serve as "non-violated fruits" on your tree.This is also an idea that can be done by your own hand. Get some glitter, glue it on the pine cones and create the shining holiday crafting!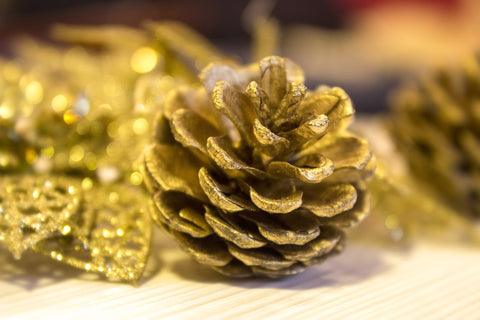 2. Snow covered pine cones
The pine cones became a Christmas symbol probably because they are easy to find in the cold Christmas winter. I bet you can imagine them hanging on a pine tree, covered with pure white snow. So why not put this gorgeous scene in your home? You can DIY it with just salt and glue.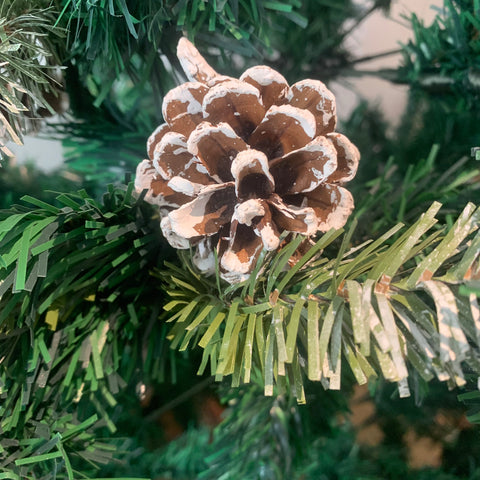 3.

 

Berry bouquet with greenery and pine cones
Well a single tree does not make a Christmas. What pine cones can do is also more than just sprucing up your spruce. With the right collocation, pine cone itself can make a great ornament. Get some artificial plants like greenery and berry bouquet, combine them with pine cones and create a porcelain flower arrangement.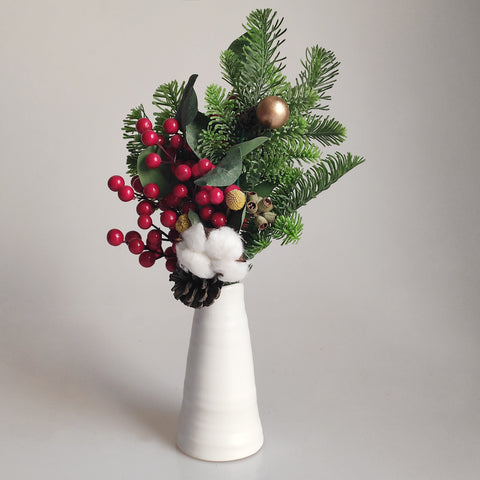 4.

 

Pine cone wreath
When Christmas is here and your neighbors are coming at the door to to bless you Merry Christmas, what you think would be the best to give them a sense of festive ritual? I'd say a pine cone wreath hanging on the door will definitely do it. You can use wire wreath and door wreath hanger to DIY it yourself. With some other embellishment like greenery, a nice Christmas outdoor decoration is here.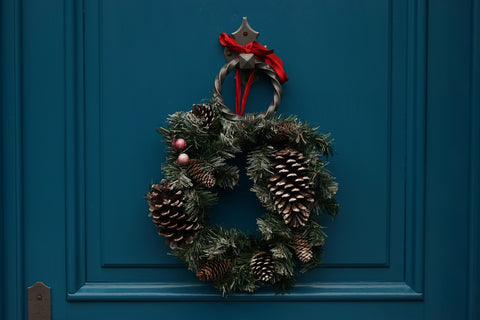 5.

 

Pine cone flower artwork
It's really annoying and tiring to pack up your holiday decors when the party is over. So why not use some decorative items that's good for Christmas, and not just for Christmas. I know what you are thinking - a painting would be great. So this idea is about making a painting artwork using pine cones.
Some people say that pine cones are made up of woody flowers. Because if you cut them into slices, they appeals to be brown flowers stacking up. We can use that idea to create some really fascinating artwork.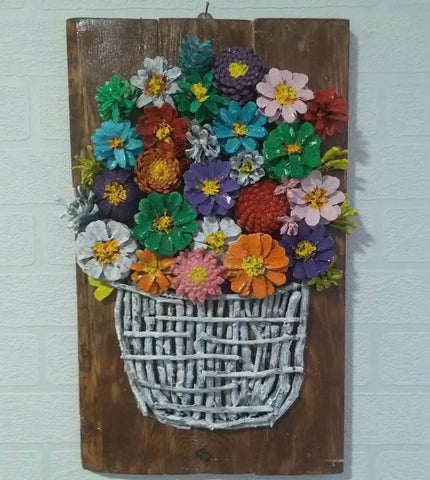 6. Pine cone animals
DIY ornaments are meaningful for this holiday. It gives you chances to spend time with your family. So crafting a toy that kids are happy to get their hands on could create some beautiful memories. Pine cone happens to be a suitable material. Use it to create some cute animals and put a laugh on your kids' faces.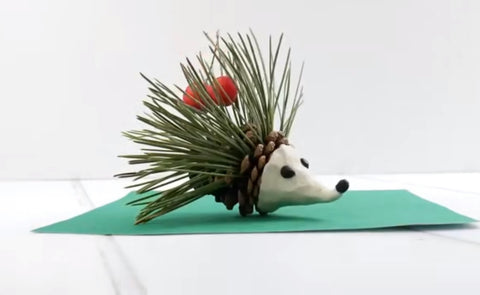 7. Pine cone Christmas tree!
Pine cone can be not just on the tree, but also be the tree. Just look at the tiny handmade pine cone tree below. Isn't it very interesting to make with your kids?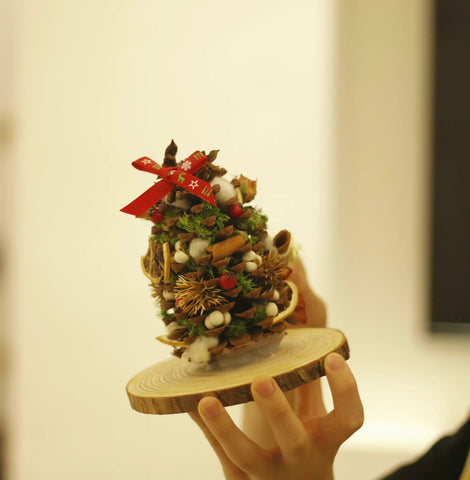 8. Piled in a bowl (like a fruit dish)
You may not deem yourself to be a person with strong hands-on skills, and probably you don't have that much time to spend on DIY accessories. Then here is a simple one. Find a big bowl, pile the pine cones in it and produce some minimalist art. I call it pine cone fruit dish.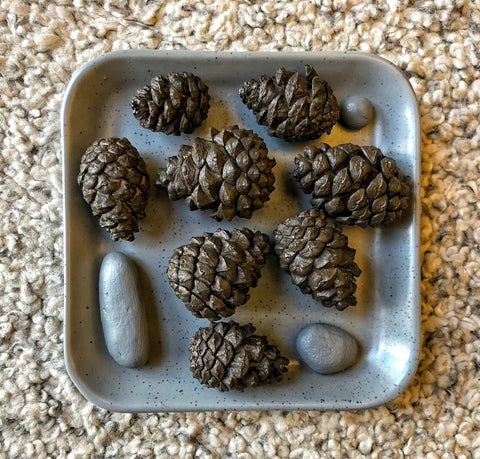 9.

 

DIY artificial winter plant with pine cone
A winter festival needs some winter plants, and artificial ones can be reused year after year. Some artificial flowers and plants combined with pine cones can be very wintery. I'd recommend plum blossom branches and pine needles.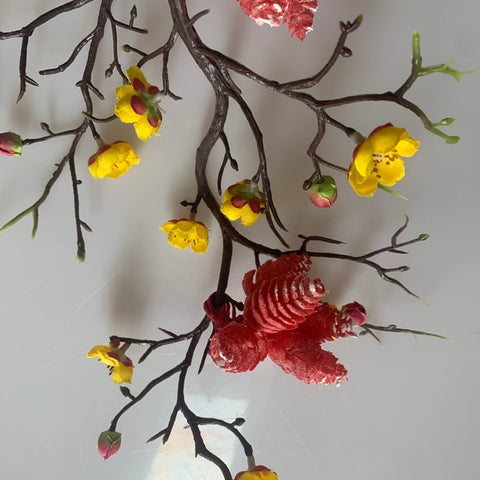 10. Fill your glass vase with pine cones and mix it with winter faux floral
Another decor idea to combine with winter flowers. Use the pine cones as "soil" that would never bring any dirt to your house, then put a winter camellia in it. Compared with other ornaments, flower arrangements may not be so festive, but they are very stylish as home decorations.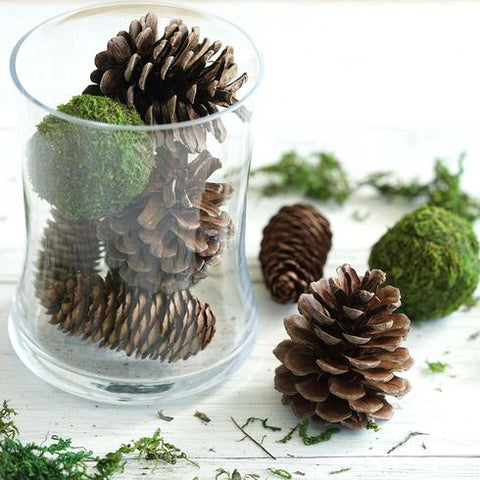 Pine cones are easy to collect if you live near by a pine tree forest, Or you can shop at ArtificialMerch for dried natural pine cones as your decor material. So far I've collected 10 pine cone decor ideas in this post, which I hope would give you some inspiration for this year's holiday. If you are interested in any other decoration ideas related to fake flowers, please let us know in the comments section. And finally...Merry Christmas!